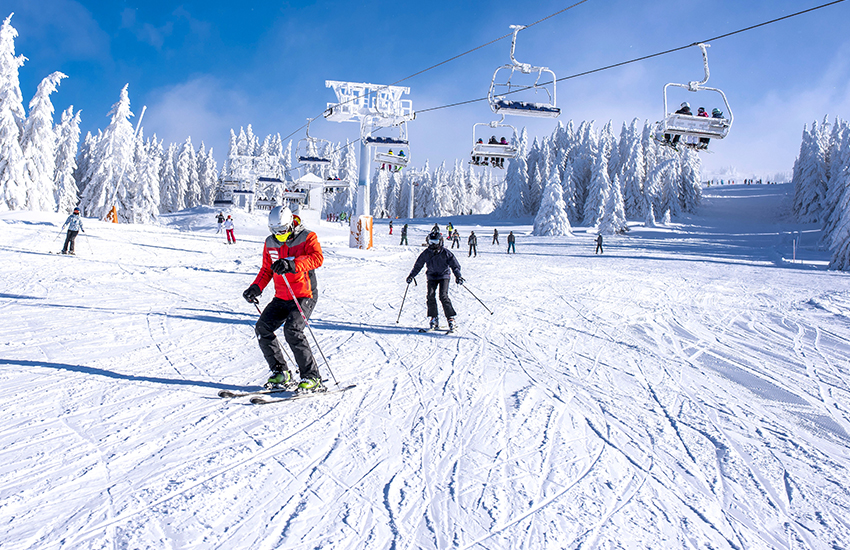 Ship Skis is honored to be recently featured in The Huffington Post. Learn more about the Ship Skis service and why using their service for your next winter vacation will make your travels to and from the slopes, stress-free.
Ship Skis and The Huffington Post
Keith Gill, an avid snowboarder, and contributor to the Huffington Post were privileged to share his Ship Skis story with the daily avid readers of The Huffington Post. Gill's story is one of many who understand the personal struggle of lugging snow ski equipment through the airport. Since crossing paths on the slopes in Colorado with a devoted Ship Ski user, he no longer will have to pay expensive rental fees at the mountain. Our ski shipping company strives to simplify the travel experience for skiers and their families so that in the end, the only memories they look back on are the positive ones.
Keith's Experience with Ship Skis
For years, Keith Gill has sought for a simpler solution to transport his own gear to and from the mountain. Because of the unreliable airport handling and costly fees associated with flying with his old school Burton board, Gill relied on rentals which never resulted in the same experience on the snow. He stresses the significant difference it makes of having your own gear versus renting equipment when hitting the slopes.
After diving into our company a little more, Gill unveiled the numerous benefits that Ship Skis has to offer. Hassle-free shipping being an attractive reason Gill will now rely on us. He also was drawn to the fact that Ship Skis handles everything from pickup to delivery. If a pickup is however missed, our service will upgrade the shipment at our own cost to ensure the original on-time delivery date.
Our partners with resorts, retailers, and lodges around the world account for the thousands of users who rely on us to transport their snow gear during the winter months. Since his recent discovery of Ship Skis, Gill will now have the pleasure of utilizing us for his future trips to Colorado or wherever his next snowboard adventure takes him.
What Does The Huffington Post Show For You?
Keith Gill's personal experience with Ship Skis is like any other recreational Skier or Snowboarder who is not properly educated about our service. At Ship Skis, we strive to minimize the stress on skiers and their families by simplifying the transportation method of their snow gear and luggage to and from the peak. Now that you have heard Gill's personal account, how will you let us simplify your next winter vacation?