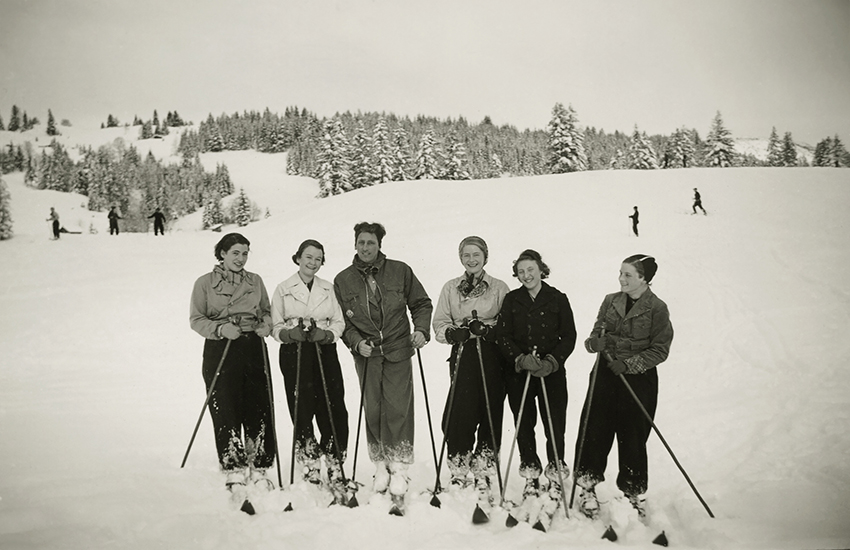 Skiing has been around for several decades in the states. But, have you ever thought about how it began? Or where it began? Or who introduced the sport to the United States? Skiing has an incredibly interesting history. Read more about all the things you probably didn't know about the history of skiing in the U.S.
The History of Skiing in the U.S.
1. Emigrants from Norway and Sweden who brought their skis with them to the U.S. are largely responsible for the rise in the popularity of skiing in America.
2. One of the first skiers on record in the United States was named John "Snowshoe" Thompson. He moved to the U.S. from Norway.
3. He used skis to deliver mail for twenty winters in northern California and is said to be the father of skiing in California!
4. The first modern ski club in America was organized in the late 1880s in New Hampshire. It remains the oldest continuously operated ski club in the country.
5. Just a few decades later, the National Ski Association was founded by Carl Tellefsen in Michigan. He was also the first elected president of the association.
6. Sun Valley opened in 1936 with the world's very first chairlifts! It was copied from a similar form of lift in Central America that was used to carry bananas onto cargo ships.
7. In the mid-1950s, the first artificially made snow was created at Grossinger's resort in New York!
8. The first gondola in the U.S. was installed in New Newhampshire in 1958.
9. Sugarbush Resort, located in Warren, Vermont, opened in 1958 and all-day lift tickets were only $5.50.
10. In the same year, Buttermilk and Aspen Highlands also opened. Their opening made Aspen the country's largest ski resort.