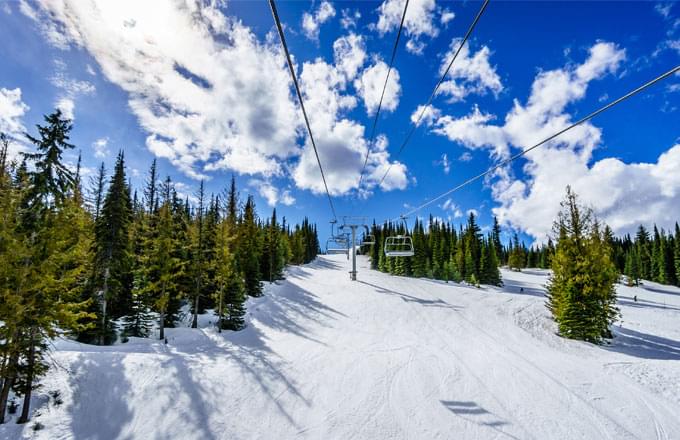 Though the silver white winters have melted into springs in most parts of the country, you'll be delighted to know that most big ski resorts stay open until mid-April. That means you still have a shot at hitting the slopes before you have to trade your snow skis and parka for water skis and suntan lotion.
Use this guide to discover where to go for the best spring skiing in April:
Whistler Blackcomb – British Columbia, Canada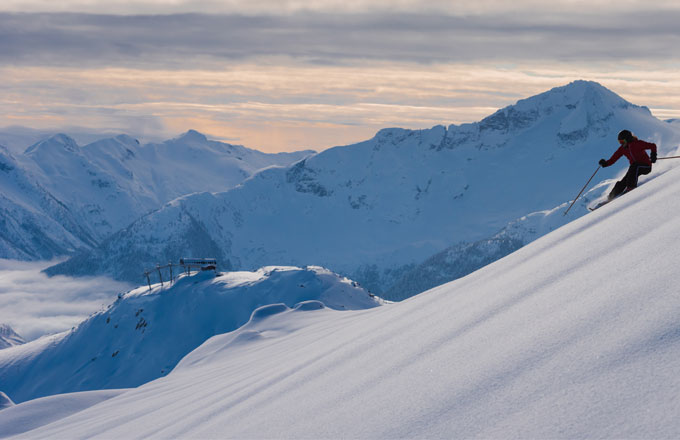 Open until late May, the Whistler Blackcomb offers the longest ski season in all of North America. This bustling ski hub features over 200 ski runs across two mountains. And, when your muscles are screaming for some R&R, head to the Coca-Cola Tube Park and take a load off at you coast down some snowy slopes sans skis.
Why this is a great ski destination in April
There's still quite a bit of snow falling in the spring, which adds to an already hefty base. Of course, you also get the added benefit of longer daylight hours.
It's also the time for the World Ski & Snowboard Festival. Ten full days of revelry, ski and snowboard competition, and the biggest free outdoor concert series comprise this annual event. And for those deep in the ski culture, it's not one to be missed.
Planning your trip
You can expect some sweet package deals before the ski slopes melt until next season. You can score a discount when you combine your lift ticket and lodging. As with most places, it pays (literally) to book online ahead of time.
Breckenridge, Colorado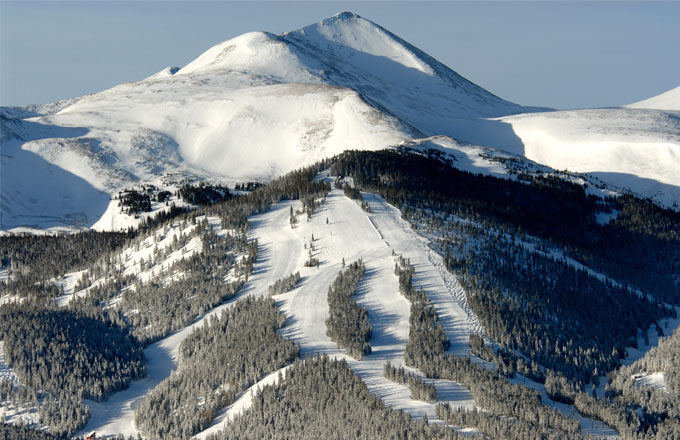 If you're looking for spring skiing state-side, head to the Breckenridge Resort before the slopes close in mid-to-late April.  This massive, culturally diverse ski community has plenty to do if the slopes wear you down, including over 200 restaurants, shops, and bars to give your muscles a break.
Why this is a great ski destination in April
Each year, the Breck ends their ski season with a month-long "Spring Fever" non-stop party, both on the mountain and in town.
Planning your trip
If you're flying into Denver, expect about a two-hour ground trip to the resort. You can book your lodging and buy your lift ticket online here.
Stubai Glacier – Stubaital, Austria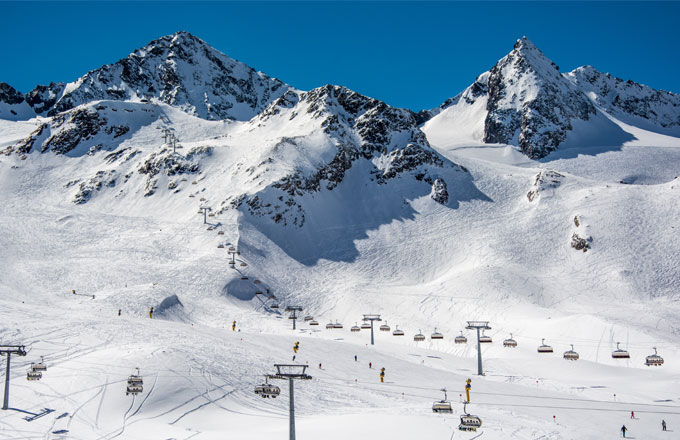 If you want exceptional spring skiing, sometimes you have to search abroad. The Stubai Glacier in Austria stays open until June, which should give you ample opportunities to strap on your snow skis at least more one time this season.
Why this is a great ski destination in April
Waiting until peak season is over offers plenty of financial benefits. You can score a fair spring skiing deal via their website. Plus, it offers plenty of family-friendly activities like ski lessons, geocaching, an ice cave, and a children's playground to provide a fun spring break destination.
Planning your trip
Once you fly into the capital, Tyrol Innsbruck, you'll have to travel by ground for about 45 minutes. You can usually catch a taxi or hotel shuttle bus to your accommodations.
Banff National Park – Alberta, Canada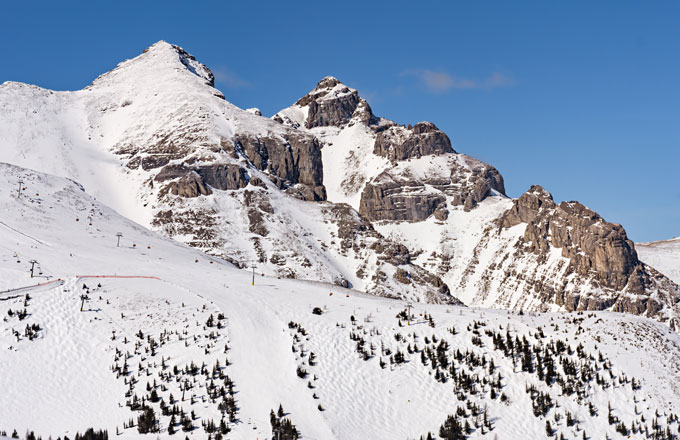 Why settle for one ski resort when you can pick from three of the best places to ski in April, all located in Banff? Best of all, one lift ticket grants you access to all of them. Visit Norquay, Lake Louise, and Banff Sunshine on the same trip before the season ends in mid-to-late May.
Why this is a great ski destination in April
By this point, most skiers have packed away their gear until next season, which means you won't have to battle long lift lines and overcrowded slopes. Plus, you can score major savings on a spring skiing deal.
Planning your trip
Definitely, head to their website to cash in on Banff's best spring skiing deals. If you're flying, make your final destination the Calgary International Airport. From there, it's about a 90-minute drive to Banff National Park.
Snowbird, Utah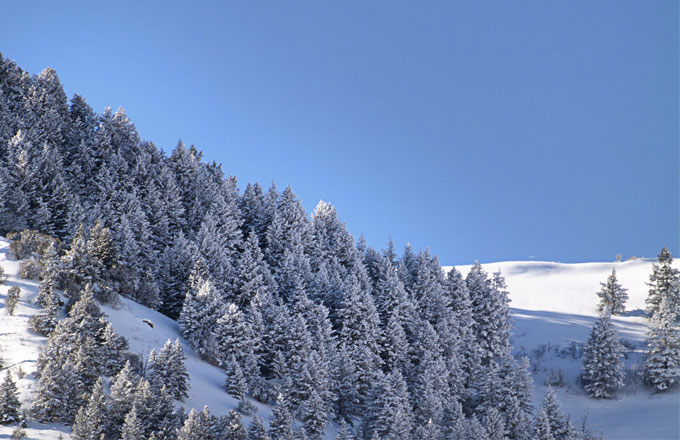 Snowbird starts closing lifts and slopes as early as mid-April, but the last ones remain open through the first half of May.
Why this is a great ski destination in April
Live music and party mode abound as the weather gets warmer and skiers can shuck bulky clothing in lieu of lighter attire. You can also expect an increase in live music and a drop in day pass prices.
Planning your trip
Book your ground transportation from the Salt Lake International Airport ahead of time via Snowbird's website. It isn't free, but it will help ensure you get to the right place in the quickest, safest way possible. If you're lucky enough to squeeze in several days of skiing in April, you might want to invest in their Spring Pass, which runs around $419 and lasts for the entire spring skiing season.
Ischgl, Austria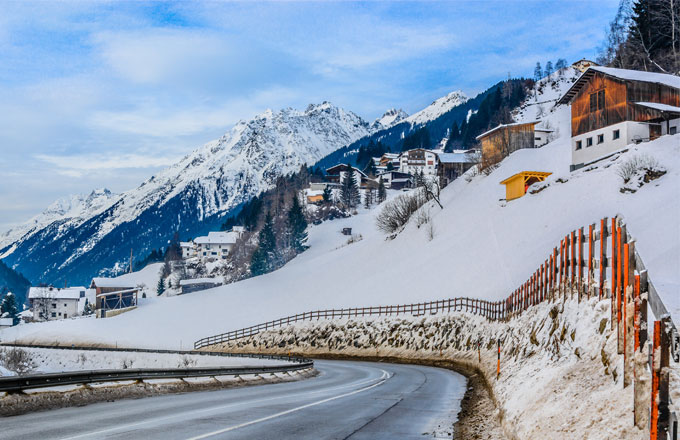 If skiing in the Alps is somewhere on your bucket list, consider checking it off during an April skiing trip. Lifts are open from the first of May, as are the abundance of restaurants, shops, ice skating, snowshoe hiking, and other wintry activities.
Why this is a great ski destination in April
Right before the end of the April skiing season, Ischgl hosts the epic Top of the Mountain concert to close out the year, and entry to the show is included in the ticket price.
Planning your trip
Make sure you download the Ischgl app before you go. This mobile app shows you everything you need to know about the resort, including ski runs, lift facilities, restaurants, and more. You can also book your lodging and purchase your tickets online ahead of time.
Mt Bachelor, Oregon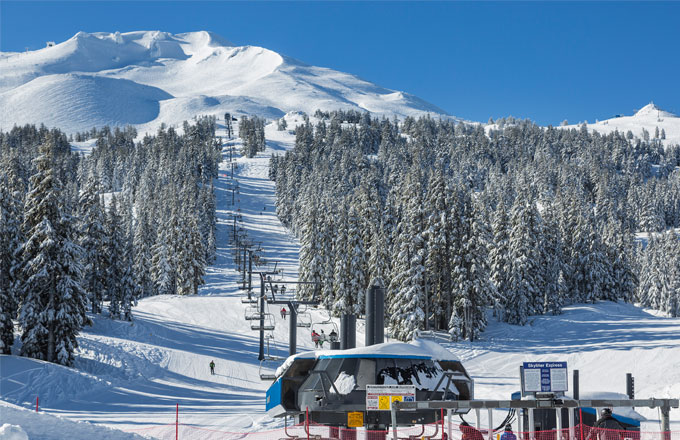 Even in April, the snow is still falling, which means you could be slashing through all that fresh powder until Memorial Day weekend. Unlike other ski resorts in the spring, this family-friendly resort continues to offer Ski School until they close for the reason.
Why this is a great ski destination in April
Since the snowshoe tours and the snow tubing course closes in late March/early April, there's nothing to distract you from some one-on-one time with the slopes. You'll still have full access to most of the ski lifts in April, and at least three in May.
Planning your trip
Plan to fly into the Redmond Airport in Bend, Oregon, then travels about 20 miles north to reach the Mt Bachelor resort. You can save yourself some money and time when you bundle your ski package via their website. If you plan on spending more than three days on your skis during April and May, it pays to invest in their Springtacular pass.
Conclusion
It's not too late to book a quality spring ski trip, even though photos of your friends in the sand and surf might be lining your social media feeds.
But if you really want to get the most out of your spring ski trip, make sure you don't arrive before your gear does. Consider shipping out your ski equipment ahead of time so you can be ready to hit the slopes as soon as the landing gears touchdown.