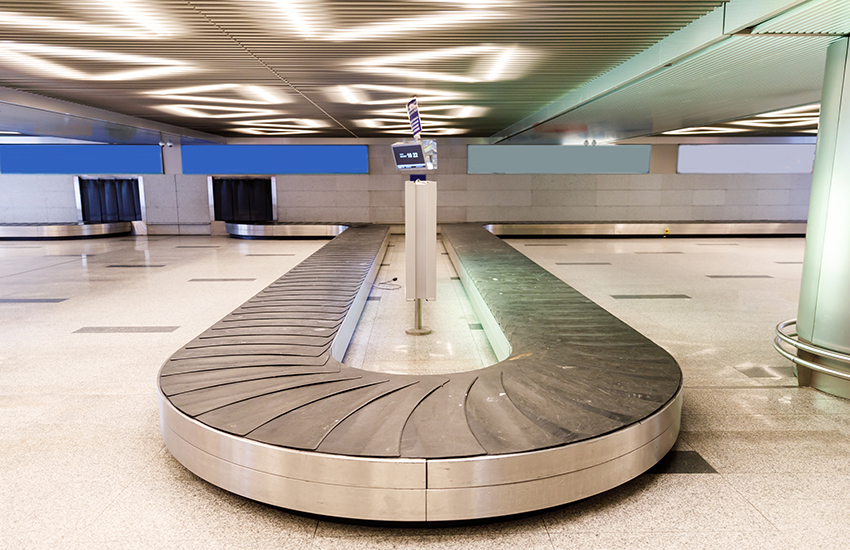 Ahh, summer. The season of warm breezes, beach vacations, and this year…airport nightmares. And we don't mean the crowds. These nightmares come in the form of lost and damaged luggage by the airlines. And a lot of it…
It's not a myth or an exaggeration. Thousands upon thousands of travelers have been plagued by the airline's increase in mishandled baggage. It's the result of staffing shortages of great proportions and has already ruined thousands of vacations…and counting.
In fact, mishandled baggage complaints are up 200% compared to pre-pandemic levels according to the U.S. Department of Transportation. And the global mishandled baggage rate has increased by 24% in the last year. Baggage handlers are dealing with an insurmountable backlog of luggage. This has resulted in massive stockpiles of luggage that never made it to its destination. And if it did, it was three weeks (or longer) after the traveler actually needed it. 
It's a global issue, too, not just limited to domestic travel.
Arguably the worst part is that there is no way to track the lost luggage from the side of the passenger. You simply have to cross your fingers and hope it makes it to your destination. And when it doesn't, it's time to start making some frustrating and likely ineffective phone calls.
Now, it's more important than ever to find an alternate way to get your luggage and skis or snowboard to your destination. Insert: Ship Skis!
Ship Skis is the best way to avoid checking your baggage at the airport. It's also far more convenient, too. Here's why. Ship Skis will come to your home, office, resort, or lodge to collect all of your bags on the date that works best for you. Enjoy the journey to your destination and follow along with your bag's progress with the click of a button. Ship Skis will deliver your gear on-time (guaranteed!) to your destination safely and seamlessly. It's just that easy.
All you have to do is pack your bags and Ship Skis will handle all of the heavy lifting. So, while other passengers are searching baggage claim for any sign of their luggage, you can breeze through the airport knowing your bags are already at your destination.
For even more peace of mind, all shipments come with complimentary insurance. You'll also have access to Ship Skis' white-glove customer support team available seven days a week by phone, email, and text.
The summer saga of lost luggage and other airport mishaps isn't expected to end any time soon. That means you need to be even more prepared for absolutely anything on your winter travels. Learn more about shipping your skis, snowboard, and luggage ahead or get a free quote today!