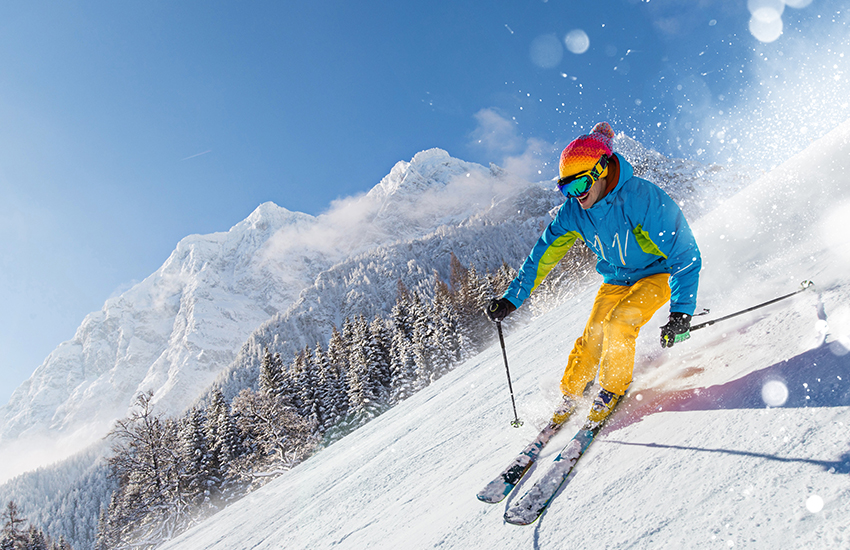 Ship Skis, a ski and snowboard shipping service, was recently featured by ski.com. Highlighting the background of the hassle-free shipping company, Ski.com discusses what makes Ship Skis the number one winter gear transportation for those heading to and from the slopes.
Ship Skis and Ski.com
Ski.com contributor, Leah expresses why Ship Skis, a ski shipping company is the answer for snow gear transportation to and from the mountain with the daily avid Ski.com visitors. No one understands the personal struggle it can be when having to lug their own snow gear to the peak, more than skiers themselves. With this similar experience felt by skiers and snowboarders across the world, the resolution they have long sought for is over. ShipSkis.com offers top-of-the-line shipping service for skiers and snowboarders who want to spend more time shredding snow and less time waiting in line at the airport or for rentals at the lodge.
Read the full Ship Skis, Ski.com article here
Leah's Experience With Ship Skis
Understanding that there are other alternatives to transporting snow gear to the powder highway, Ship Skis will make you think twice about choosing one. They offer pricing options as low as $39.99 each way, which is far less expensive than the hefty airline baggage fees. Not only does ShipSkis.com offer shipping for your boots, snowboards, and skis; they offer 3 tiers of luggage that will help eliminate the schlep factor when traveling.
Still hesitant on how you can benefit from ShipSkis.com? No worries, with $500 of complimentary insurance on each piece shipped, allowing you to purchase of up $10,000, you will no longer have to stress about items that have the potential to be damaged or lost when using an alternate method of transportation. With easy-to-follow shipping instructions found here, your next trip to the mountain will be nothing short of seamless. Ship Skis allows you to choose your pick up or drop off location, easing the convenience of your ski trip even more.
How Do You Benefit From This Ski.com Experience?
Ship Skis provides a hassle-free white-glove experience for every skier. Why do they care so much about their customers? The company was founded by a group of skiers who understood the struggle of lugging their skis, snowboard, and luggage through the airport. Next time you plan a trip to the mountains, keep Ship Skis in the front of your mind. Still not sold on the numerous ways that you can benefit from this company? Check out the Support Center to learn more. We promise that you won't be disappointed.