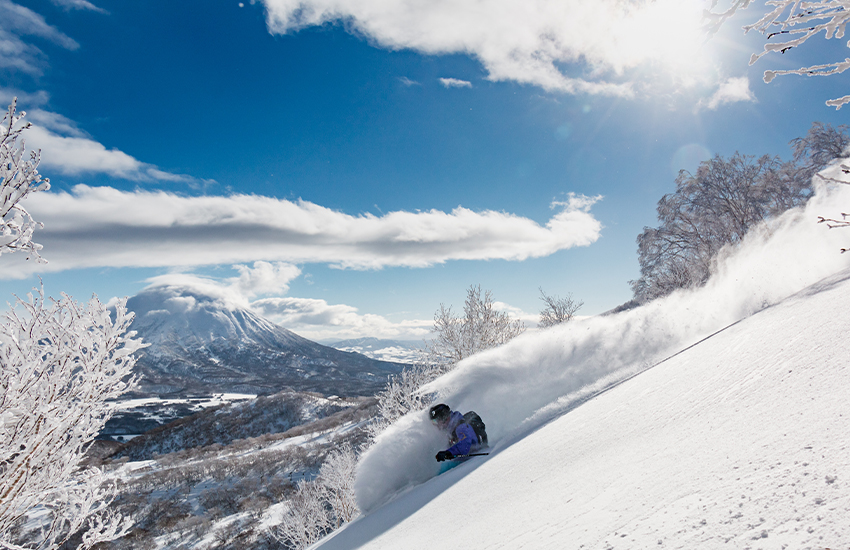 If you're looking to hit the slopes this spring, you're in luck. Because spring skiing has so much in store! From the Rocky Mountains to the Alps, there are plenty of resorts that still offer epic skiing and snowboarding conditions, without the massive winter crowds. Here are a handful of the best destinations for skiing in spring.
9 Best Destinations for Skiing in Spring
1. Snowbird, Utah
Spring is a beautiful time to ski at Snowbird. The area preserves snow well as the highest ski resort in Utah with much of its terrain facing north. And there are plenty of weeks left to enjoy Utah's epic powder, as Snowbird typically remains open through the end of April.
2. Mammoth Mountain, California
Mammoth Mountain is a magnet for spring skiers. Its 11,000 feet of elevation in the Sierra Nevada Mountains means you'll be enjoying great powder even through May. From beginner runs to challenging double-black diamonds, there's something for everyone.
3. Whistler Blackcomb, Canada
With nearly a 200-day ski season, Whistler Blackcomb has one of the continent's longest seasons and is one of the best places for skiing in spring. You'll enjoy soft snow, longer days on the mountain, and discounted rates across the board.
4. Arapahoe Basin Ski Area, Colorado
Have you gone skiing on the fourth of July? And we don't mean water skiing… Arapahoe Basin boasts one of the longest ski seasons in the state and has actually been open several times on July 4th! Enjoy the corn snow, epic terrain, and "the beach" – a parking lot turned tailgate extravaganza where you can kick back and watch skiers ride down the mountain.
5. Big Sky Resort, Montana
It's estimated that each skier will have roughly two acres to themselves during spring at Big Sky. And if that isn't enough reason to visit, consider the insane tree skiing, unbeatable vertical, endless après options, and virtually no lines or crowds.
6. Killington Ski Resort, Vermont
Killington is one of the best ski resorts on the East Coast. But when the warmer months start to creep in, Killington truly becomes the "King of Spring." The resort boasts the highest vertical in the east and remains open later than any other ski resort in the area.
7. Niseko, Japan
Gorgeous weather, fewer people around to hog the powder, less crowded restaurants…what more could you ask for? Niseko isn't known for snow days into May, but its snow base is so significant that you can still ski the mountainous terrain well into spring.
8. Palisades Tahoe, California
Impeccable lake views, sunny days, occasional April snow storms, and so many other elements keep skiers and snowboarders coming back to Palisades Tahoe every spring. The area boasts 4,000 acres of skiable terrain but offers plenty to do off the slopes, too, with spring festivals, music events, and warmer-weather activities to be enjoyed at the bottom of the mountain.
9. Zermatt, Switzerland
Zermatt is one of the premier ski destinations in the world and a must-visit for anyone looking to experience the best of spring skiing. Located in the Swiss Alps, Zermatt is renowned for its stunning alpine scenery and unbeatable skiing conditions. The slopes of Zermatt are well-maintained and offer a variety of terrain for all levels of skiers and snowboarders well into the spring season.
Whether you're an experienced skier or just starting out, spring is the perfect time to hit the slopes. With a variety of resorts to choose from, you're sure to find the perfect place to ski this spring. Enjoy bag-free and stress-free travel to your spring skiing destination by shipping your luggage, skis, and snowboard ahead!