Love is a warm and tender feeling best enjoyed in a setting quite the opposite: a romantic ski resort. After all, there's no better way to brave a demanding climate and balmy temperatures than with your loved one by your side to keep you warm.
With Valentine's Day quickly approaching, we've gathered the most romantic ski resorts across the country – complete with cozy accommodations, world-class terrain, all the aprés you could ask for, and more.
Romantic Ski Resorts You'll Both Love
1. Taos Ski Valley
Taos, New Mexico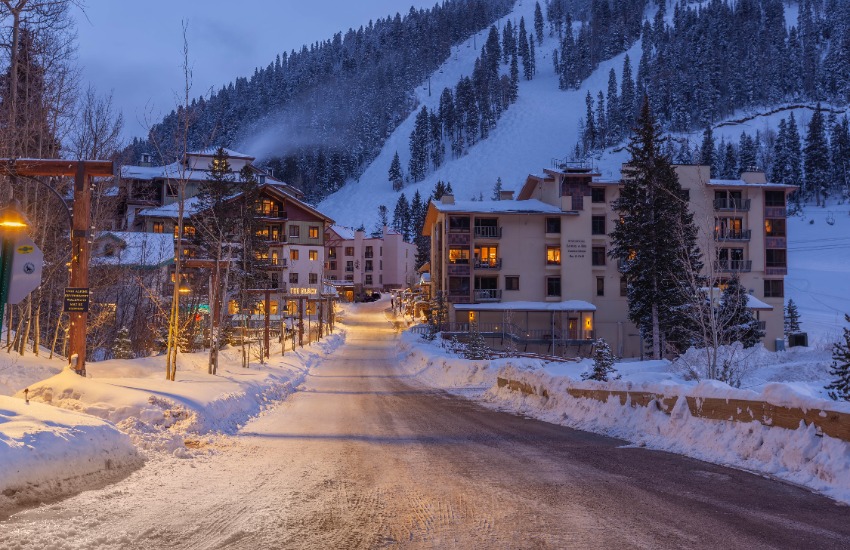 While skiing or snowboarding may be at the top of your to-do list in Taos Ski Valley, the resort has so much more to offer. After a day of shredding on the Sangre de Cristo Mountains, relax with your loved one at the spa & wellness center for a couples massage, facials, and more. Finish your day with an intimate dinner at 192 at the Blake – an intimate setting with a blend of European and New Mexican decor and cuisine. 
If you're blessed with an especially sunny day, consider taking a long drive like you may have in your early days as a couple. If conditions permit, visit the scenic High Road to Taos. This 56-mile stretch winds through desert, mountains, forests, and even Pueblo Indian Villages.
2. Telluride Ski Resort
Telluride, Colorado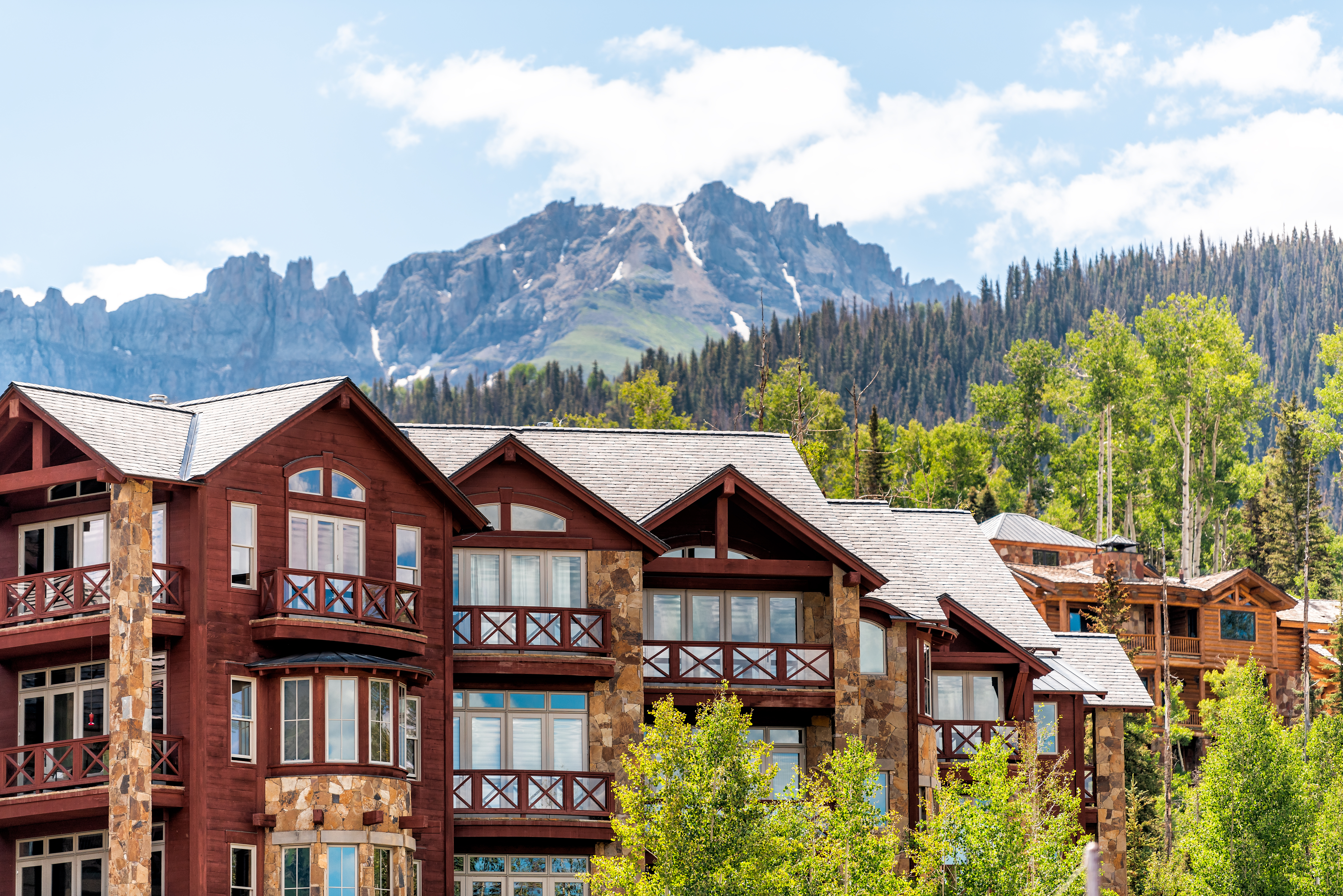 Enjoy some romance in the Rockies with a getaway to Telluride Ski Resort. Like many other cities in Colorado, Telluride first began as a mining town. But today, it's now home to one of the most romantic ski resorts in the U.S.
Take your love to new heights at Alpino Vino, America's highest-altitude restaurant, standing at a whopping 11,966 feet. Or, take a free 13-minute gondola ride from Telluride to Mountain Village and enjoy stunning alpine views from 10,500 feet.
3. Killington Ski Resort
Killington, Vermont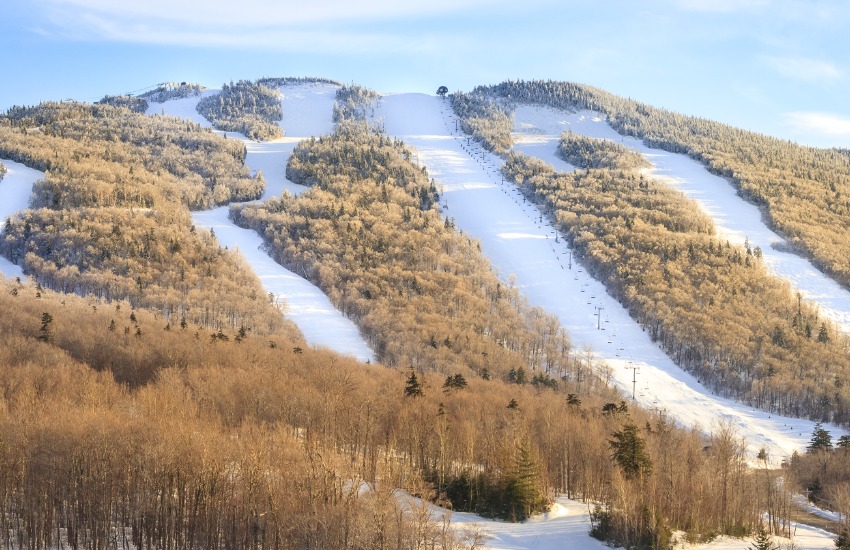 As the largest ski area in the eastern U.S. with the largest vertical drop in New England, it's easy to see why Killington Ski Resort is referred to as the "Beast of the East." But, don't be put off by its rugged reputation, because Killington is easily one of the most romantic ski resorts in the country.
Warm-up with some small mountain skiing at historic Pico Mountain. Or, jump right into shredding the 73 miles of trails at Killington Resort. After a day on the epic playground, turn up the romance with a visit to the Grand Spa and close out the day with a drink or two at Wobbly Barn – the aprés hotspot of Killington.
4. Windham Mountain
Windham, New York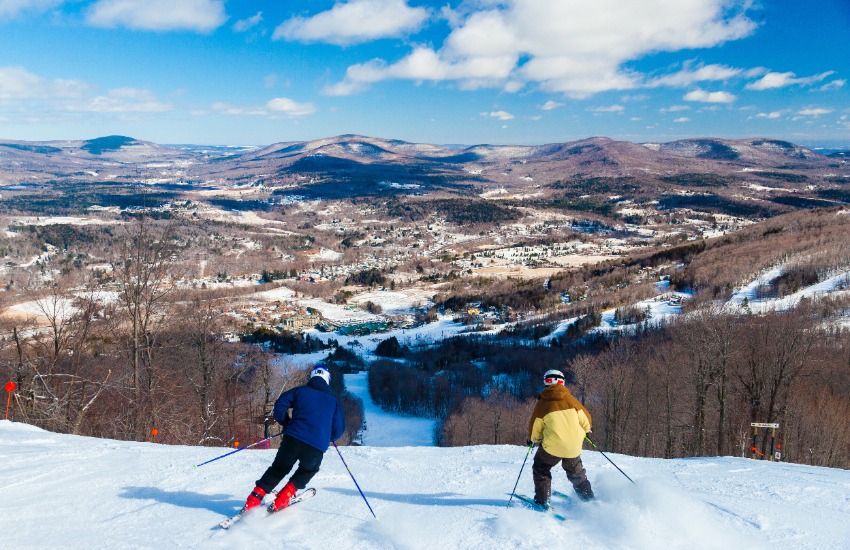 For a taste of New York without the hustle and bustle of the busy streets, consider a weekend getaway to the slopes of Windham Mountain. Just a two-hour drive from New York City, Windham serves up 732 acres of skiable terrain, 54 trails, and six terrain parks.
And if you need some indoor activities to thaw off your hands and feet, take your pick from indoor golf, theatres, and more.
5. Stowe Mountain Resort
Stowe, Vermont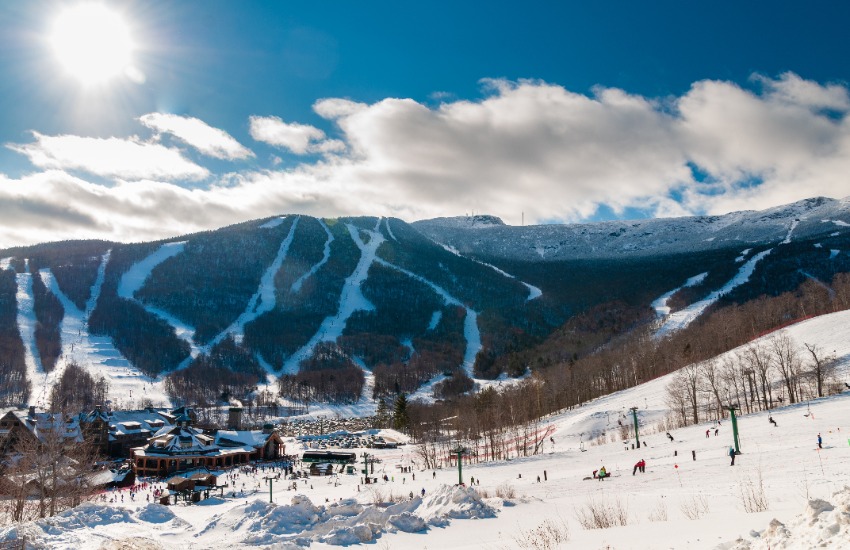 Snow, cider, cheese, wine, spas – is there anything else you could need on an enchanting winter getaway? Stowe Mountain Resort offers all of these and more which is why it's largely regarded as one of the most romantic ski resorts in New England.
Whether it's partaking in some winter hiking or enjoying the infamous ski slopes, the leisure activities are just as exciting in and around the resort. Take a quick drive over to the Ben & Jerry's Ice Cream Factory and indulge your sweet tooth or visit the Cabot Farmer's Store where you'll find some of the finest cheese, wine, and cider in the country. Lastly, you can't visit Stowe without walking down Main Street – a scene straight out of a Hallmark movie.
Now that you have a couple of romantic ski resorts to choose from, ship your skis and luggage ahead to make the journey just as enjoyable as your destination! Get a free quote or learn more today.