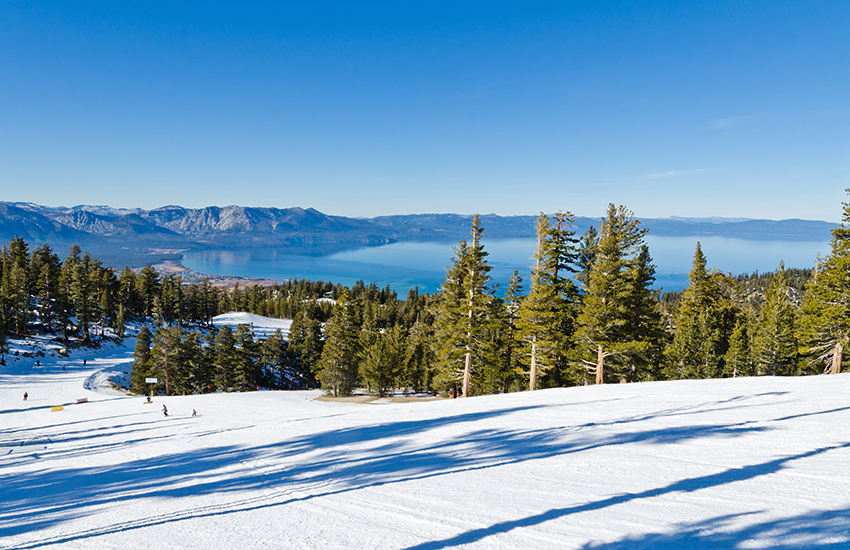 If you're looking for a winter getaway, look no further than the ski resorts around Lake Tahoe. With some of the best skiing in North America, Lake Tahoe is home to various ski resorts that cater to all levels and interests. Whether you're looking for an adrenaline-filled adventure on the slopes or a peaceful day away, Lake Tahoe has something for everyone. Here are some of the best ski resorts in Lake Tahoe.
Ski Resorts in Lake Tahoe You'll Love
1. Heavenly Ski Resort
Heavenly Ski Resort is a premier ski resort located just south of Lake Tahoe. With a summit elevation of 10,067 feet and 4,800 acres of skiable terrain, Heavenly is the largest ski resort in the Tahoe area. The resort also boasts over 65 trails, including 11 terrain parks and two half pipes. Needless to say, Heavenly Ski Resort is the ultimate winter playground for skiers and snowboarders of all levels. The Heavenly Gondola is also a must-experience, offering panoramic views of the turquoise waters and snow-covered mountains.
2. Northstar California Resort
Situated in the northern part of Lake Tahoe, Northstar California is a family-friendly ski resort that offers something for everyone. With over 100 trails and 3,000 acres of skiable terrain, Northstar's terrain parks, tree-lined runs, and steeps provide a challenge for all levels of skiers and snowboarders. It also has a variety of activities for non-skiers, including tubing, ice skating, and snowshoeing.
3. Palisades Tahoe
Palisades Tahoe, formerly known as Squaw Valley, is a legendary ski resort located in the heart of Lake Tahoe. In fact, it's already received 575 inches of snow this season alone! Palisades Tahoe is spread across two mountains and 4,000 skiable acres. Among those, you'll find groomed runs, steep chutes, plus plenty of terrain parks and half pipes for thrill seekers.
4. Kirkwood Mountain Resort
The locals like to say that snow is measured in feet, not inches, at "the Wood." So, you know you're in for an epic experience. The resort's 2,300 skiable acres consist of 12% beginner, 30% intermediate, 38% advanced, and 20% expert terrain. So, there really is something for everyone. Kirkwood is known for its long, steep runs and deep powder. It also has plenty of terrain parks and half pipes for those looking for a bit of a challenge.
Whether you're a beginner or an experienced skier, you'll fit right in at Lake Tahoe. With its variety of ski resorts, there's sure to be a ski resort to fit your winter getaway needs. So, pack your bags, ship ahead, and get ready to experience the best skiing in North America at one of the many ski resorts in Lake Tahoe.