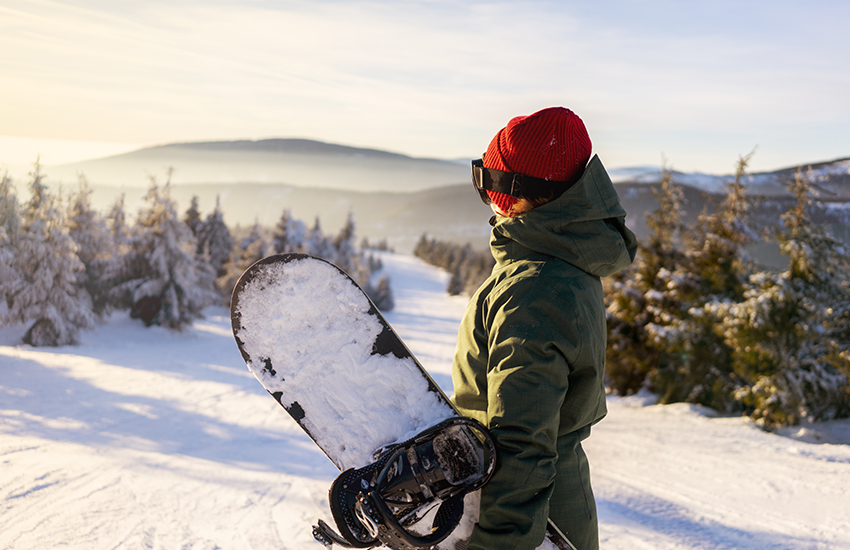 International travel isn't easy or cheap. But with Ship Skis, it can be. We offer travelers the cheapest way to ship a snowboard internationally. Winter gear is about as bulky as it gets. And, lugging it to and from the airport will leave little energy for the slopes. So, let us take care of the heavy lifting and save you money in the process.
Save Big When You Ship Your Snowboard Internationally
1. Save on skyrocketing airline baggage fees
Airline baggage fees continue to rise. Even if you've snagged a deal on an inexpensive ticket, you'll likely shell out a small fortune to cover your luggage and sporting equipment. Ship Skis allows you to ship your snowboard internationally ahead of your arrival for the cheapest rates. So, when you arrive at the slopes, your gear will already be there.
2. Ship your luggage with your snowboard
For the cheapest bag-free travel experience, ship your luggage, too! Just pack and label your snowboard and luggage, and we'll pick up your items from your home, business, resort, or lodge. As your winter gear travels internationally, track it with our industry-leading technology, and rest assured your items are covered for a minimum of $500 of complimentary insurance.
3. Skip airport hassle
Avoid dragging your bulky snowboard through the airport and waiting in long lines at baggage claim when you ship ahead internationally. Not only is Ship Skis the cheapest way to ship a snowboard internationally, but it's also the easiest. Our international shipping saves you the headache of lost or damaged baggage over a connecting flight and upon arrival. Additionally, our international experts will handle all customs paperwork on your behalf to ensure a swift clearance into any of the 180 countries we serve.
---
Ship Skis not only allows for more convenient travel, but it's the cheapest way to ship a snowboard internationally, too. With complimentary insurance on every shipment, access to tracking information 24/7, and personal customer support, Ship Skis is dedicated to remaining the most convenient and cheapest way to ship your snowboard internationally.
On your next winter vacation abroad, choose Ship Skis. Experience the ease of bag-free travel and bypass baggage claim on every trip! Learn more about the process or receive your free quote today!