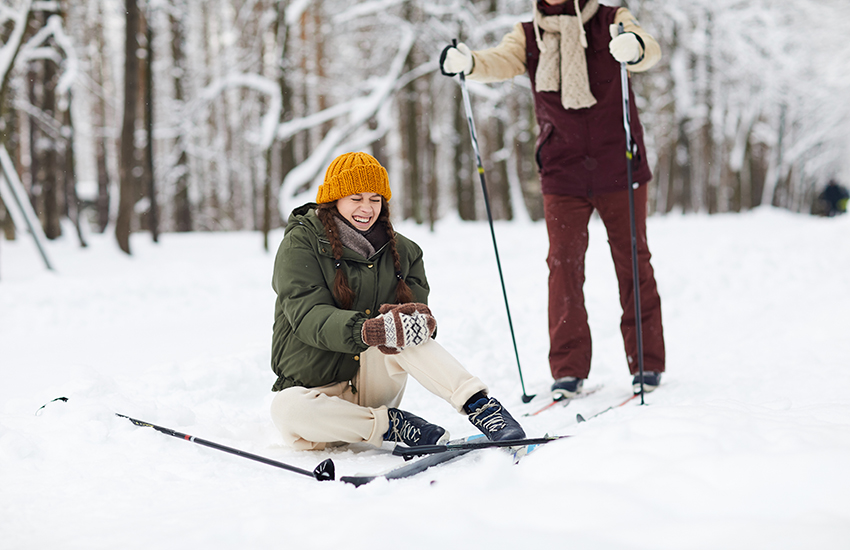 Ski or snowboard vacations aren't exactly the cheapest of trips. If you live in areas that don't see snow, you'll likely need to spend a pretty penny on flights to your winter destination, accommodations, and meals and drinks while you're there! Needless to say, you'll put a lot of time and money into planning your winter vacation. That's why it's also important to purchase ski vacation travel insurance.
Reasons to Purchase Ski Vacation Travel Insurance
As exciting as a ski vacation can be, the nature of it does lend itself to some risk. Think about it…you're going to a place where you want there to be fresh snow on the ground. But, fresh snow is often accompanied by delayed or canceled flights! And delayed or canceled flights could have repercussions that affect the rest of your vacation, too. It's one reason ski vacation travel insurance is so important.
Skiing or snowboarding is also a sport that's prone to injuries. Some are very severe. If for any reason you are injured while on the mountain, ski vacation travel insurance will ensure you're covered medically and may help in offsetting the cost of medical bills. 
If you've purchased multi-day ski passes in advance and end up not skiing every day, insurance may help in receiving a refund for the unused days, too.
Travel insurance may also assist if your skis, snowboard, or luggage are lost or damaged by the airlines. To avoid that risk entirely, however, it's best to simply ship your skis and luggage ahead of your arrival with Ship Skis. All shipments come with complimentary insurance and an on-time delivery guarantee.
Most ski vacation travel insurance policies are realistically affordable. But, pricing will vary based on a number of factors. These include health, age, the size of your group, the country you're traveling to, and the length of your policy.