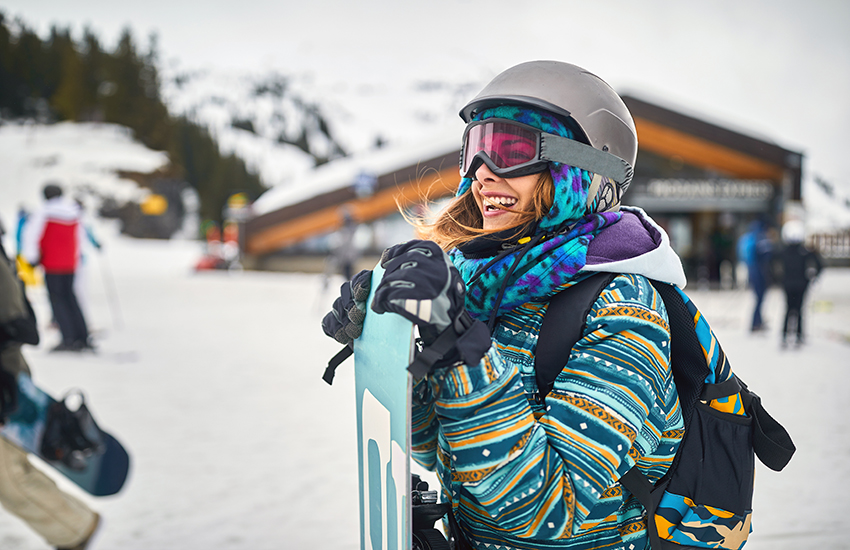 Are you in the process of planning your first ski trip? Or maybe just interested in what a winter vacation has to offer? Great! That's what we're here for. Our ski vacation guide will cover some of the basics to keep in mind while planning your upcoming winter vacation.
The Ultimate Ski Vacation Guide
1. Choose Your Accommodations Carefully
There are seemingly endless options when it comes to selecting the accommodations for your winter getaway. But, there are several things to keep in mind. First, you need to make a list of must-haves. If you want to spend the majority of your vacation time on the slopes, you'll probably want to find a resort with easy access to the mountain or ski-in/ski-out accommodations. If you're less worried about proximity to the slopes and more concerned with things to do off the mountain, make sure you're choosing a resort that's located in the main village or has several restaurants and shops of its own. This is one thing you'll want to check off your ski vacation guide sooner than later!
2. Get Your Lift Tickets
The closer winter gets, the more expensive lift tickets get, too! Don't wait until the last minute to purchase your lift tickets. If you're planning on purchasing some kind of season-long ski pass, this should be completed in advance as well to get the best deal. 
3. Reserve Your Instruction
If it's your first time skiing or snowboarding or if you simply feel like you need a little extra guidance, sign up for ski school! Most resorts offer instruction in both private and group settings to best accommodate you. 
4. Ship Your Skis Ahead
There's arguably nothing worse than dragging your skis, snowboard, snow boots, and luggage to and from the airport. Not to mention trying to stuff it all in overhead bins or in the small trunk of a rental car. So instead of carrying, checking, and claiming your bags at the airport, just ship it all ahead! Ship Skis is one of our favorite elements of our ski vacation guide. They make it easy to send your bags ahead of your arrival so you can travel stress-free through the airport. All shipments come with complimentary insurance and an on-time delivery guarantee. It simply can't be beat!
5. Dress Properly
Skiing and snowboarding require a very particular uniform. And this uniform typically requires lots of layers! The last thing you want is to be unprepared in below-freezing temperatures. So, do your research before your trip and make sure you're packing everything you'll need…plus a little extra!
6. Plan Activities Beyond Skiing / Snowboarding
Most ski resorts are much more than just ski resorts! While the majority of your time will likely be spent enjoying the powder, there are so many other activities to enjoy on your vacation. Stroll down Main Street and peruse the local boutiques. Or, check out a unique restaurant! And after a long day on the slopes, there's nothing like some legendary apres-ski. If you're not big on skiing or snowboarding, lots of resorts offer other winter activities like ice skating, snowshoeing, snowmobiling, wildlife watching, and so much more!
So, what are you waiting for? With our ski vacation guide, you'll be planning the perfect winter getaway in no time!