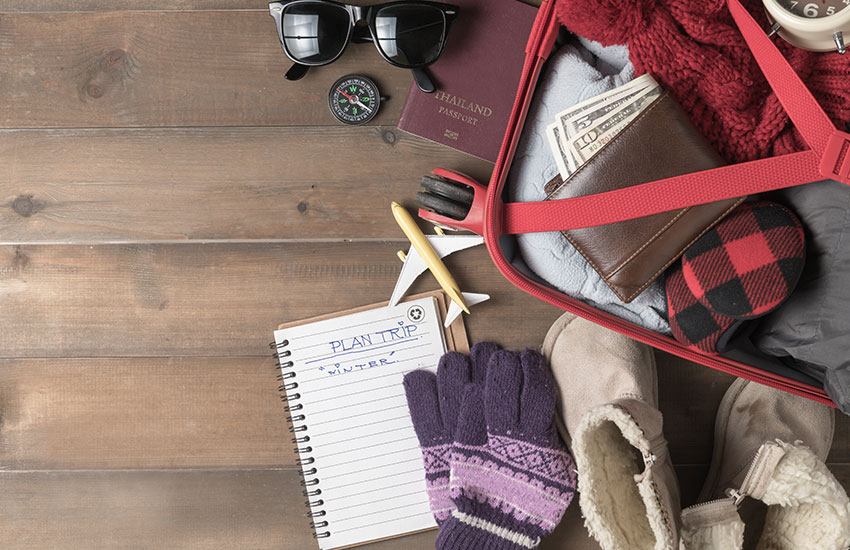 As the temperatures continue to drop and trees become bare, leaf peepers everywhere are packing their bags and heading home. But, for the powderhounds of the world, there's never been a more exciting time!
In an effort to make your ski or snowboard season the best one yet, we've gathered the top holiday travel tips guaranteed to make your getaway to the slopes easier than ever.
5 Ways to Travel Hassle-Free this Winter
1. Ship skis, snowboards, and luggage ahead
You've already put so much effort into planning your winter getaway. So, why carry your luggage and winter gear through the airport? Don't dampen your travel experience just because it's what you've been told to do – because, there's a new way to travel and it's one of our top holiday travel tips.
With Ship Skis, you can ship your luggage and winter gear ahead of your arrival and completely eliminate the need to claim, check, or carry baggage at the airport. And, the best part is… you're using your own gear and not settling for rentals like so many disappointed travelers.
Just pack up your skis, snowboards, snow boots, and luggage, apply the shipping label (we provide you at checkout) and our service will arrange for pickup of your bags from your home, business, resort, or lodge. Track your winter gear with our industry-leading tracking technology and rest assured that your items are covered for a minimum of $500 of complimentary insurance.
2. Invest in travel insurance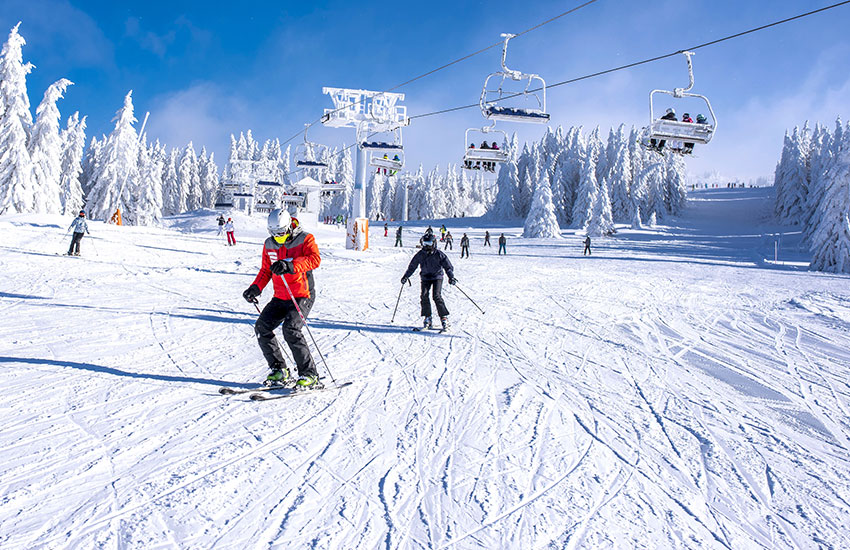 There's arguably no time of year with more unpredictable weather than the winter months. So, in the event that your trip does get delayed or canceled, one of our top holiday travel tips is to invest in travel insurance.
Believe it or not, travel insurance may also cover injuries or medical emergencies. While it's something you hope you'll never have to use, having travel insurance is always the best practice.
Did you know that roughly 7% of bags checked through the airlines are never reunited with their owner? While yet another reason to simply ship your luggage and winter gear ahead of your arrival, keep in mind that travel insurance may cover lost (or delayed) baggage, too.
3. Opt for the direct flight
No matter where you're headed or when you're going there, one of our most important holiday travel tips is to book direct flights when possible. Between flight delays and lost baggage, layovers are the true culprit of those unwanted travel headaches. 
Booking a direct flight not only means one embarkment and disembarkment, but you also eliminate the worry of your bags missing a connecting flight. And, we all know the number of bags adds up quickly when traveling to the mountain – leaving more room for the probability of at least one of them having some sort of unwanted hiccup.
4. Book a morning flight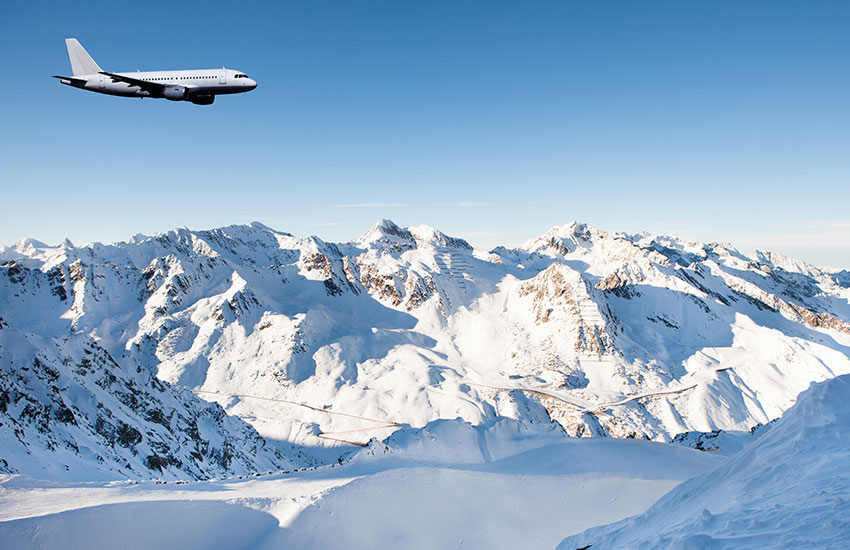 One of the easiest holiday travel tips? Book an early flight. With an early morning departure, your flight is less likely to be impacted by issues stemming from other airports. Easily eliminate the unsettling feeling of delayed planes coming in from across the country when you select a morning flight. If your flight is affected, the early morning flight will also give you more time to make alternate arrangements.
5. Pack smart to save space
From ski pants to puffy coast, there's nothing quite as bulky as winter clothing. So, consider using packing cubes or luggage dividers to organize your luggage, ultimately saving you more space for additional clothing or extra souvenirs for your return trip home.
---
Before venturing off to your long-awaited ski or snowboard trip, don't forget to follow our simple holiday travel tips for the best experience yet. Take the early flight out, ship your winter bags ahead, and arrive readier than ever to take on the slopes like a champ.