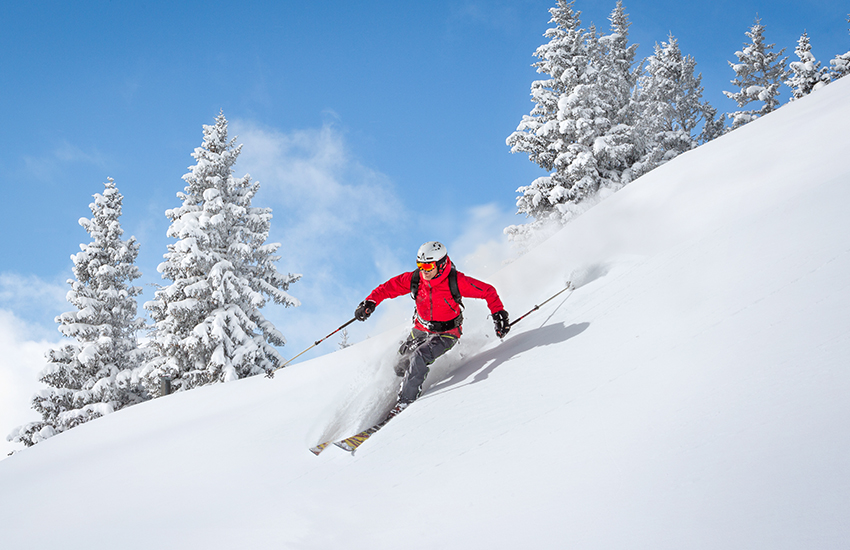 Skiers and snowboarders know that sliding down a mountain is an exhilarating experience. It's one of the main reasons why people do it. An overlooked aspect of a winter vacation is the ski town experience. Many ski and snowboard destinations have awesome ski towns that have vibrant nightlife and food scene. Checking out what activities you can do in a ski town helps complete the winter vacation experience.
Best Ski Locations to Visit in America
Stowe, Vermont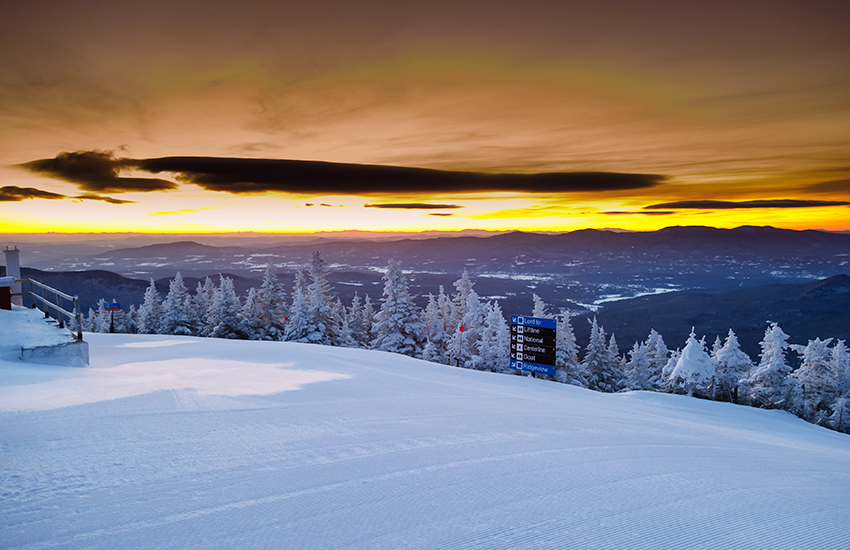 Snow hounds that are looking for a taste of historic charm and modern amenities can find it in Stowe, Vermont. This ski town is one of Vermont's most popular and has the feel of 1800s New England. There are popular ski resorts for lodging and quaint bed and breakfasts that will make you feel right at home.
Park City, Utah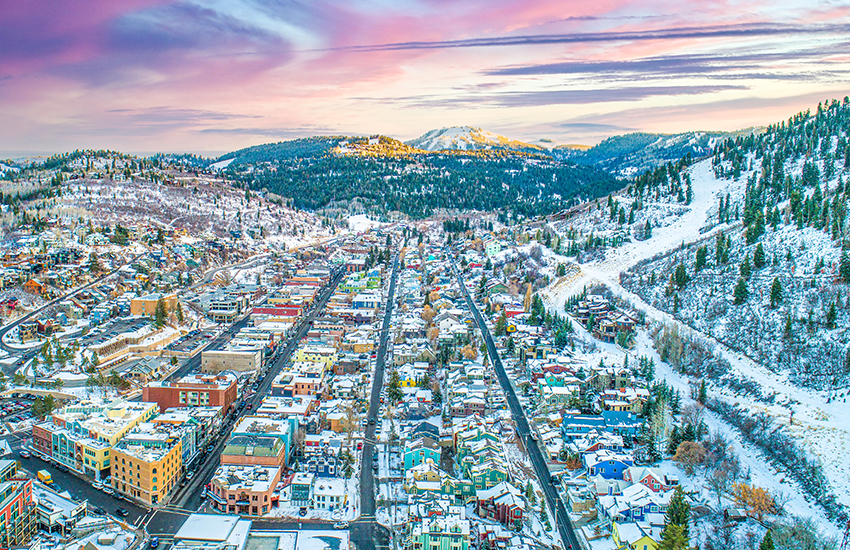 Why is Park City's slogan, "The Greatest Snow On Earth?" Snowfall in Utah can reach to more than 12 inches in a 24-hour period. It doesn't happen all the time, but Utah averages about 15-20 days a season of that kind of snowfall. One of the big draws for Park City is the historic main street. They kept the mining town aesthetic and turned their shops into independent stores, restaurants, and boutiques. Park City is a great skiing destination that has a cool local flavor.
Taos, New Mexico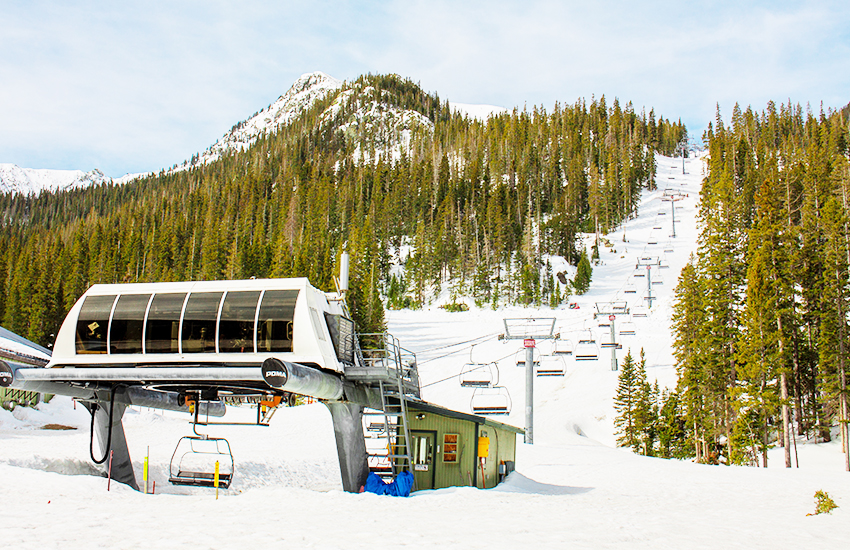 Taos, New Mexico might not be the first place skiers and snowboarders think about when planning a vacation. It is actually one of the more unique and interesting ski towns on this list. Taos is known for its vast galleries and rich art history. The town has pueblo-style architecture and features areas like the Bavarian village. The Bavarian as the locals call it is a restaurant and beer garden that is great to visit after a mountain run. How's the skiing? The conditions are light and dry thanks to the surrounding desert and elevation.
Telluride, Colorado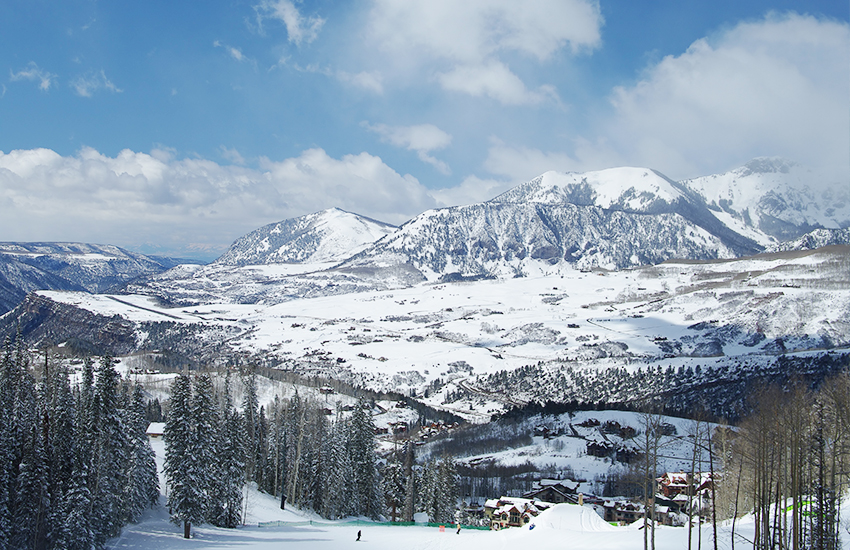 Colorado is known for its slopes as there are many places where skiers and snowboarders can go. Telluride offers an experience, unlike most ski and snowboard destinations. Its history dates back to the late 1800s as a Colorado mining town. Walking down the historic main street gives skiers plenty of options for dining and drinks. Skiers can choose to have an intimate dinner the French restaurant Bon Vivant or have dinner at Gorrono Ranch for their pulled pork sandwich and draft beer. The combination of old ski town charm and modern amenities has made Telluride into one of "Colorado's best-kept secrets" for winter vacation.
Ketchum, Idaho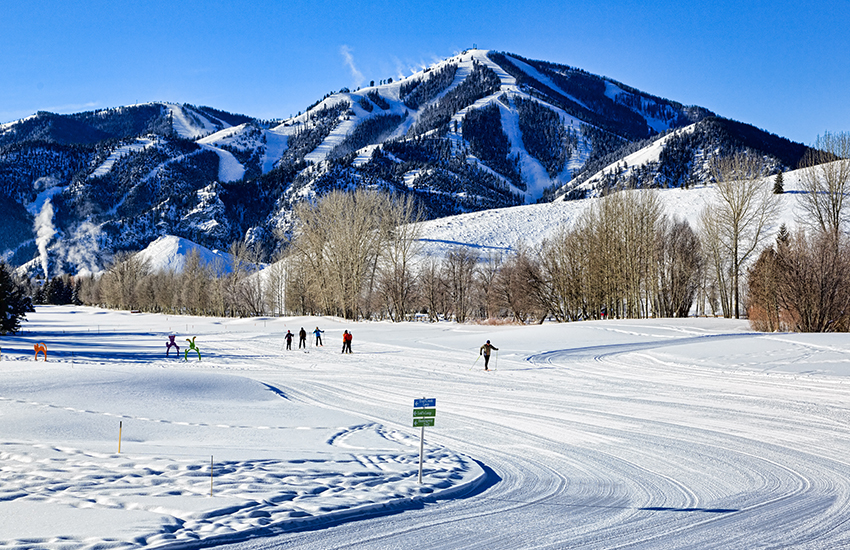 Idaho is famous for potatoes and mountainous landscapes. What people may not know is that Idaho offers fantastic skiing. Bald mountain has ski terrain for every level and is called "Baldy" by the locals. What makes Ketchum a charming ski town is it keeps its history alive. Some of the town saloons and restaurants are from the '30s and are a great place to order a 22-ounce cowboy-cut steak. Ketchum's small ski town aesthetic makes skiing a delightful time for all.
Jackson Hole, Wyoming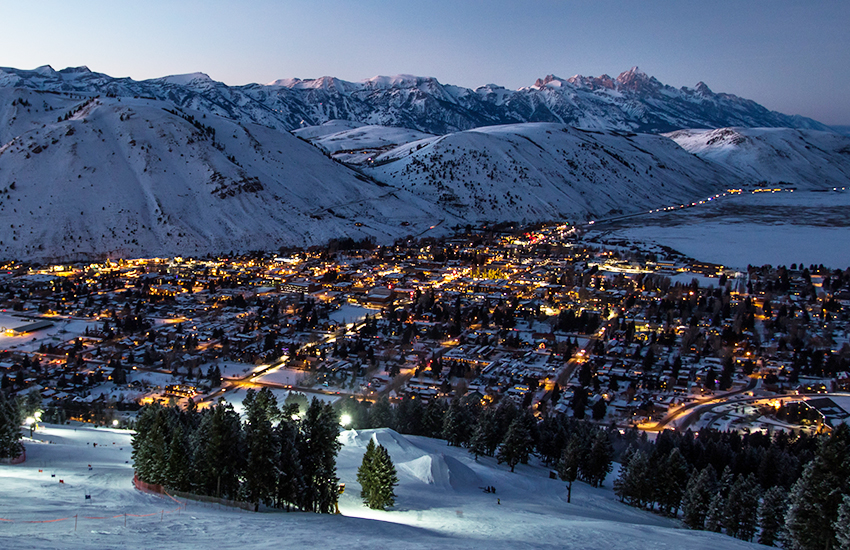 For those that want to steer clear from the busy ski town crowd, Jackson Hole, Wyoming is a solid choice. Nestled in the middle of nowhere, it's an excellent destination for skiers and snowboarders. Skiing is amongst some of the finest in North America. Jackson Hole's location provides scenic views of the backcountry. The town has many facades from the 1800s that play into the town's western motif. You can also visit the granite hot springs for much-needed rest and relaxation.
Ski Town Trip Prep
Weather forecasters are predicting early snowfall and increased winter activity this season. Some of these ski destinations are already open for skiing and snowboarding. Before heading to the slopes, it's important to take your snow gear (skis, snowboard, snow boots) and pack the right winter wear in your luggage. It's better to be over-prepared than wishing you packed that extra coat.
Ship Your Skis and Luggage
Traveling with skis and luggage can be cumbersome when going on your trip. Instead of cruising the mountainside, you could be wasting time at the airport counter, checking-in your bags. A convenient way to save time on your trip is to ship your skis, snowboard, or luggage ahead with Ship Skis. At Ship Skis, we make shipping snow gear an easy and hassle-free experience. All you have to do is follow these steps:
Schedule your shipment
Print and attach your barcoded shipping label
Pick up or drop off your bags for shipping
Enjoy your trip to the slopes!
Yup, it's that easy. You'll spend more time having fun and less time lugging your snow equipment through the crowded airport. Simplify the way you travel and schedule your shipment today!