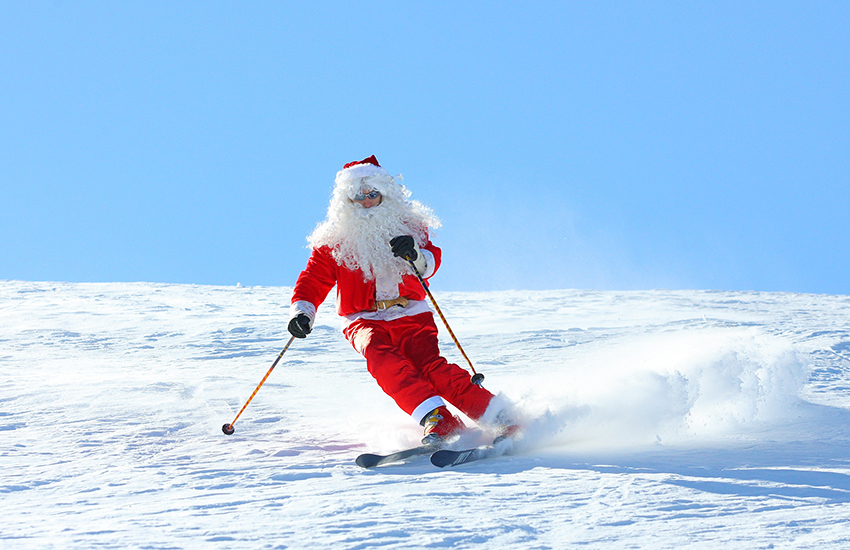 Many skiers and snowboarders flock to the mountains during the holiday season. And with roaring fires, massive Christmas trees, and strung lights around every corner, few settings are as magical during Christmastime as these ski resorts. Read more about the best ski resorts for skiing at Christmas.
Best Ski Resorts for Skiing at Christmas in the USA
1. Sun Valley
Idaho
Tree lightings, holiday markets, Christmas caroling, concerts – you name it, Sun Valley does it! There are dozens of events throughout the Christmas season to get everyone in the spirit. If you happen to be staying past Christmas, be sure to look into their New Years' celebrations, too, which often include fireworks, night skiing, and more!
2. Aspen
Colorado
Aspen is one of the best ski resorts to visit for Christmas. Outside of the holiday season, the area is known for its charming shops, boutiques, and restaurants along with its luxurious atmosphere. And it's only accentuated throughout Christmas. There are all kinds of Christmas concerts, decorations, and festivities both on and off the mountain to enjoy.
3. Stowe
Vermont
If you're looking for one of the least crowded ski resorts at Christmas, consider a visit to Stowe, Vermont. Ski resorts in the area will likely be pretty well booked up, but the town itself is far smaller than those like Aspen. So, you'll be battling much smaller crowds! Downtown Stowe boasts one of the nation's most charming Main Streets and it's a great place to spend your time off the slopes.
4. Vail
Colorado
Vail is one of the most stunning ski towns in the world. Its European flair and pedestrian streets make for a truly memorable setting. Vail comes even more to life throughout Christmas when they host tree lighting events, concerts, and New Year's Eve events, too. 
5. Solitude Mountain
Utah
From skiing with Santa to ugly Christmas sweaters, you can't go wrong with calling Solitude Mountain home for the holidays. It's one of the most affordable ski resorts for Christmas and it's family-friendly as well. As far as skiing, there's a great mix of beginner and more advanced trails to accommodate everyone in your group. 
These best ski resorts for skiing at Christmas are the perfect places to spend your holidays! Travel there stress-free when you ship your skis and snowboard ahead with Ship Skis!