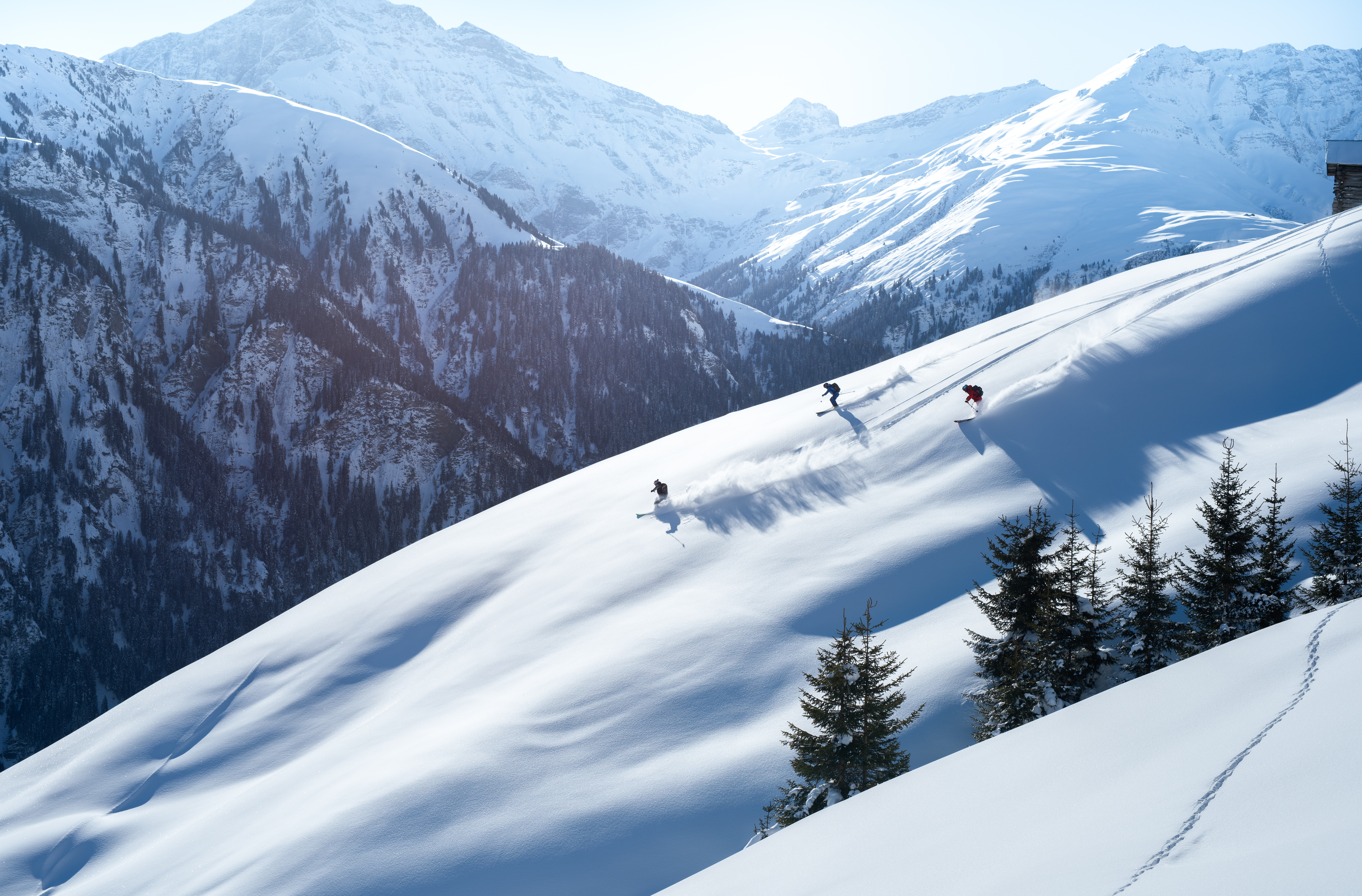 As all of us skiers and snowboarders know, weather can be incredibly unpredictable. And while we can't control when or where snow falls, we can at least see where it's been falling this season. Of course, this is no guarantee epic snow will continue to fall in these parts, but if we had to bet our money on it, these are the ski resorts we'd choose. So, get your skis, snowboards, and boots ready – these are the ski resorts with the most snowfall this season.
Slopes with the Most Snow
Timberline Lodge
Yes, the ski area with the most snowfall is indeed the setting of Stanley Kubrick's, The Shining. Aside from being the backdrop for the acclaimed 1980s horror film, this Oregon ski area has collected a whopping 289 inches of snow so far this season.
Mammoth Mountain Ski Area
With 150 trails across 3,500 acres of skiable terrain, Mammoth Mountain offers plenty of surface area to rack up a total of 271 inches of snow this season. 
Palisades Tahoe
Host site for the 1960 Winter Olympics, Palisades Tahoe occupies 4,000 acres of stunning terrain in the Lake Tahoe Region. And this season, they've enjoyed a total of 268 inches of snow and counting.
Grand Targhee Resort
Superb skiing conditions, a wide variety of trails, and 252 inches of snow? Grand Targhee Resort has it all and we're not sure what more you could need!
Jackson Hole Mountain Resort
Famous worldwide for its huge vertical terrain and backcountry access, a visit to Jackson Hole is sure to please. And so far this season, the area has enjoyed more than 250 inches of snow!
Alta Ski Area
Alta has seen an incredible 250 inches of snow this season. And considering its notoriety for having epic, champagne powder, this is one ski resort you need to visit before the snow melts away.
Mount Bachelor
Located just 20 minutes from Bend, Mount Bachelor isn't just easy to access. The resort offers 4,323 acres with a 360-degree skiable summit and 242 total inches of snow!
With the ski season passing before our very eyes, don't wait any longer to take your next ski vacation! Pack up your gear, book your flights, and get a free quote to ship your winter gear and luggage ahead.